Ambition, transport fascination and experience,
3 things that set us apart!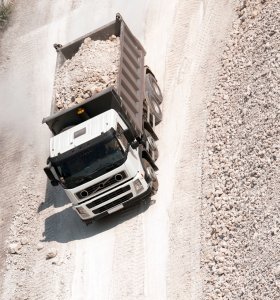 The company was founded in 2011. On the one hand we organize national and international transports and on the other hand we manage the logistic tasks.
The primary object of Kartrans is a high-quality service. We offer an individual support of every client, reliability, timeliness and guaranted safety of the freight.
Due to highly educated, skilled employees Kartrans reached a high position and has a good name at the polish market, despite of short existence.
Our employees speaks three languages:
With us you won't encounter language barriers
Our ambitious employees have the aim to obtain the best results. Furthermore they are experienced and are able to solve complex tasks with creative approach.
After several months of collaboration Kartrans has established itself as a reliable and professional company. As a freight forwarder keeps us updated about the transport progress and meet the deadlines. In addition, distinguished by a flexible approach to pricing, good communication and continuous control over the assigned loads.
Łukasz Kraszewski, Dancook Sp. z o.o.
Supported directions:Poland, Germany, France, Italy, Czech Republic
The company Kartrans includes this vehicle models:
Semitrailer trucks, tent and curtain trailers
Refrigerated trucks
Dumpers 38-50 m3
Container trailers